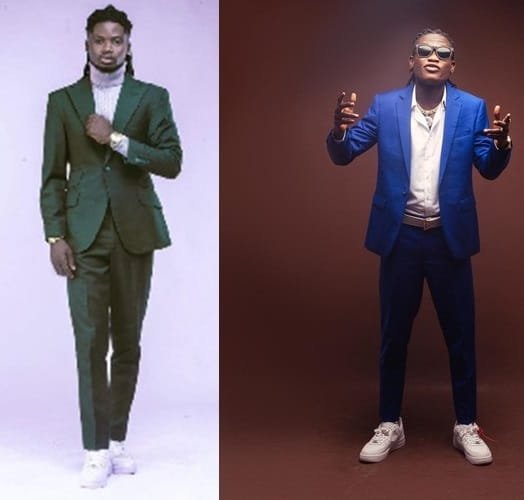 Read Time:
1 Minute, 15 Second
Kuami Eugene Look Alike Confuses Fans With Video. Since entry into the music scene, Kuami Eugene has been one of the most talked about Celebrity in our country Ghana. Even though many saw the rock star as wayward due to his new look, his fans seem to have loved him even more.
One may say, Resh khid; the leader of the urban gospel music group "Sons Of Musik" is Kuami Eugene's biggest fan. He has been known for posting pictures and videos looking like the rock star. He has followed the "Open Gate" hitmaker for quite some time that even his knew hairstyle has been copied by Resh Khid.
Just recently, Resh Khid posted a video with his friends enjoying Kwame Yogot featuring Kuami Eugene's song "Biibi Besi". To many's surprise, the comments that followed were cheering the wrong Rock Star up. Fans of Kuami Eugene thought Resh khid posted the hitmaker on his page.
Watch video and comments here
Here are some of the comments: " Waow Kuami Eugene, Bless Up Champ, You Rock Kuami Eugene, More Vhim and so on".
Kuami Eugene may be the most copied artist in Ghana. Months ago, it was known that Qweku Davis, "Fakye" hitmaker sings like Kuami Eugene and now Resh Khid is now called Rock Star. I think celebrities should be able to sign contracts with fans who mimic them perfectly to continue promoting their brand.