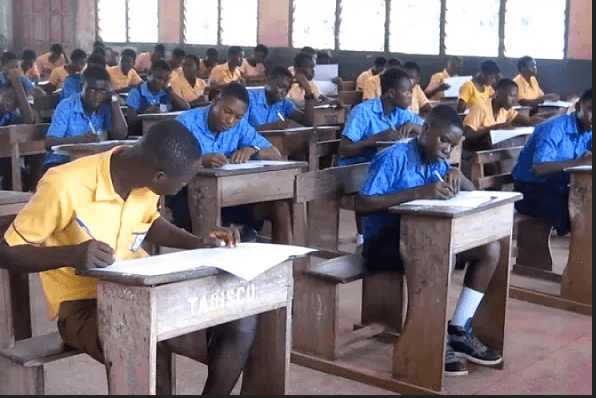 Read Time:
1 Minute, 37 Second
The Minority in Parliament has raised concerns over the decision by the government to keep final year JHS students in school for an 11-week period before they write their final exams.
Matthew Opoku Prempeh on Tuesday, June 2, explained that final year JHS pupils will stay in school for 11 weeks before they complete.
According to him, the duration will give the students and teachers ample time to complete all courses they were unable to cover before the COVID-19 pandemic.
But Speaking to Starr News, minority spokesperson on education Peter Nortsu said the long stay in school can expose the pupils to the virus.
The ranking member for the committee on education advocated for a shorter duration in school.
"Many of us have called for the resumption of schools for final year students…looking at the situation but some of us are not happy with the long time they are going to spend in school. So if they should even go back to school it should have been for 2 or 3 weeks before they write their exams.
"The danger is that at the basic level they are going to mix with people from different environment so the challenge is that what if somebody has the disease…so the longer they stay there, the more the danger of having the disease," Mr Nortsu told Starr News' Parliamentary correspondent Ibrahim Alhassan.
Credit: Starr News
---
SEND US YOUR STORIES FOR PUBLICATION VIA WHATSAPP NUMBER 0506440219
Get the Ghana Education Service New Standard – Based Scheme of Learning (SOL) HERE
National E-Learning guidelines for Pre-Tertiary Institutions Out – CHECK HERE
Get the Ghana Education Service New Standard – Based Curriculum HERE
Get the  WAEC Marking Schemes HERE
Get the NaCCA/GES Standard -Based Lesson Plans HERE