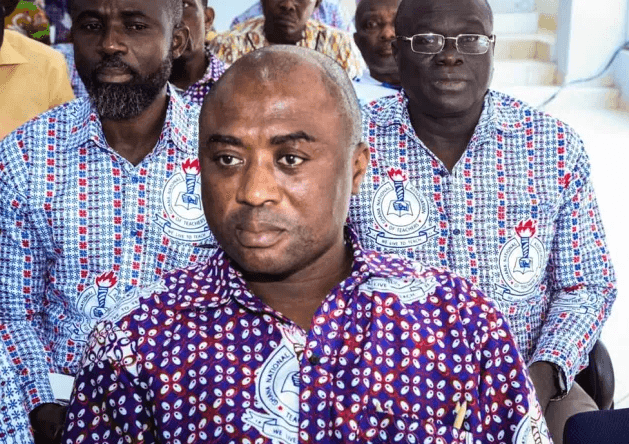 0
0
Read Time:
1 Minute, 0 Second
The Ghana National Association of Teachers (GNAT), has called for an independent committee to investigate the leaked WASSCE papers, instead of its cancellation.
Speaking on GBC's 'Behind the News', General Secretary of the Association, Thomas Musah said WAEC has lost its credibility and supports calls for a new body to break the monopoly of WAEC.
"First, there is an issue, the issue must first and foremost be investigated and then the outcome of the investigations will bring the matter to finality. If you have an independent body to investigate this thing, the subsequent recommendation will tell us the way to go. But when you have different bodies proffering solutions, it will be very difficult as people to find a solution to the problem, which is leakage of the exam."
On Sunday, August 16, the Core Mathematics paper scheduled for Monday, August 17, was seen circulating on social media with worked-out answers.
Although some people thought it was fake, it turned out to be genuine as the very questions were contained in the paper written on Monday.
Ellis Ferdinand is the Founder of Education Ghana Media Network ,a parent Company of EducationGhana.net ,an Online Education News Blog and Education Television, an Online Digital Television Channel. Ellis Ferdinand is a Graduate of Accra College of Education and the University of Cape Coast respectively, where he obtained a Diploma In Basic Education and a Bachelor of Education in Accounting. Awards Ellis Ferdinand won Blogger of the Year at the 2018 National Students' Awards and was also adjudged 14th Best Ghanain Blogger in 2018 among Top 50 Ghanaian Bloggers of 2018. He introduced the Concept of Education Blogging in Ghana in 2014 with his famous blog EducationGhana.net. His Blog won Best Media Promoting Education in 2017, 2018 and 2019 respectively, an Award organized by Neogenics Education Consult. In 2019, He was adjudged the Most Promising West African Blogger of the Year in Nigeria.
Related
Shall the NDC's Supreme Court Petition on Election 2020 overturn the Declaration?