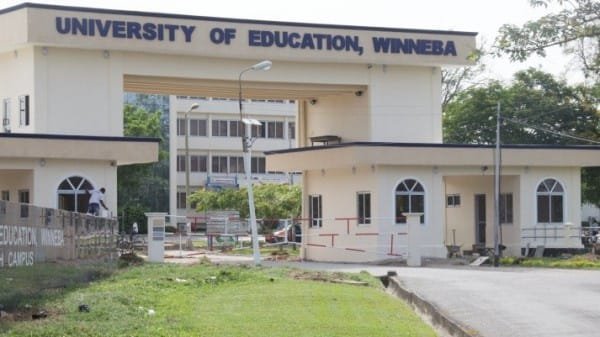 0
0
Until his election, Professor Ofori-Binkorang was the Acting Dean of the Faculty of Foreign Languages and Communications.
When Prof Ofori-Binkorang was appointed for elections, a lecturer of the UEW, Dr Kaakyire Duku Frimpong, filed an injunction at the Winneba High Court in June 2019 to stop the election from taking place but the suit was dismissed on procedural grounds and the election took place.
But Dr Frimpong, dissatisfied with the decision, headed to the Supreme Court with his suit.
The apex court eventually ruled that the original case be heard in full by the High Court.
This, therefore, makes the election of Prof Ofori-Binkornag null and void.
Dr Frimpong, in his suit, had said participation in the process for the election of a Pro-Vice-Chancellor was limited to a chosen few to the disadvantage of other equally qualified persons.
Ellis Ferdinand is the Founder of Education Ghana Media Network ,a parent Company of EducationGhana.net ,an Online Education News Blog and Education Television, an Online Digital Television Channel. Ellis Ferdinand is a Graduate of Accra College of Education and the University of Cape Coast respectively, where he obtained a Diploma In Basic Education and a Bachelor of Education in Accounting. Awards Ellis Ferdinand won Blogger of the Year at the 2018 National Students' Awards and was also adjudged 14th Best Ghanain Blogger in 2018 among Top 50 Ghanaian Bloggers of 2018. He introduced the Concept of Education Blogging in Ghana in 2014 with his famous blog EducationGhana.net. His Blog won Best Media Promoting Education in 2017, 2018 and 2019 respectively, an Award organized by Neogenics Education Consult. In 2019, He was adjudged the Most Promising West African Blogger of the Year in Nigeria.
Related