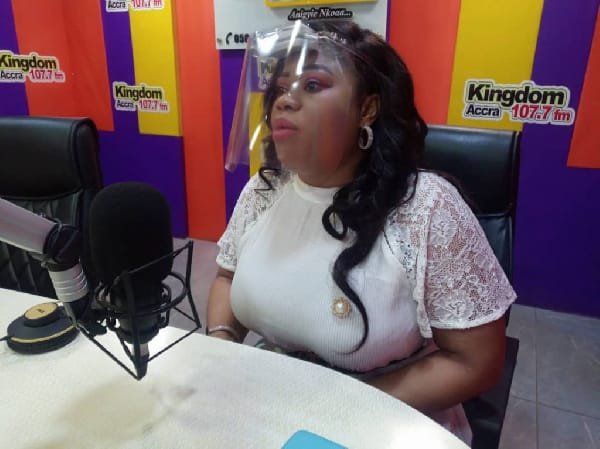 Read Time:
1 Minute, 16 Second
National Deputy Communications Director of the governing New Patriotic Party (NPP) Jennifer Queen has backed the request by the Electoral Commission to compile a new voter's register for the 2020 elections.
Jennifer Queen wondered why the opposition party has consistently kicked against the decision by the election management body to compile a new Voters' register.
"Sometimes you begin to wonder NDC is so desperate. There is something fishy about NDC decision against the compilation of the new register which Ghanaians don't know", she told Kwame Tutu on 'Anopa Nkomo' on Accra based Kingdom FM 107.7
NPP's National Deputy Communications Director therefore, described the current biometric voter's register as an 'ECOWAS' register, stressing that "we cannot continue to use 'ECOWAS' register for elections in Ghana"
"The EC just want to change the ECOWAS register to Ghana register, and so must this cause a civil war?" she quizzed.
She emphatically stated that, "Even if it becomes possible for the EC to compile a new register 24 hours to the general elections, we will still compile a new register".
She however commended the Electoral Commission over its managerial style for its consistent decision to compile a new voter's register for election 2020.
"We want a new register because we want the right thing to be done", she said.
Jennifer Queen further assured Ghanaians that the Electoral Commission is on course done preparation, hence proceed with its intended decision to compile a new voter's register for the general elections.
Source: kingdomfmonline