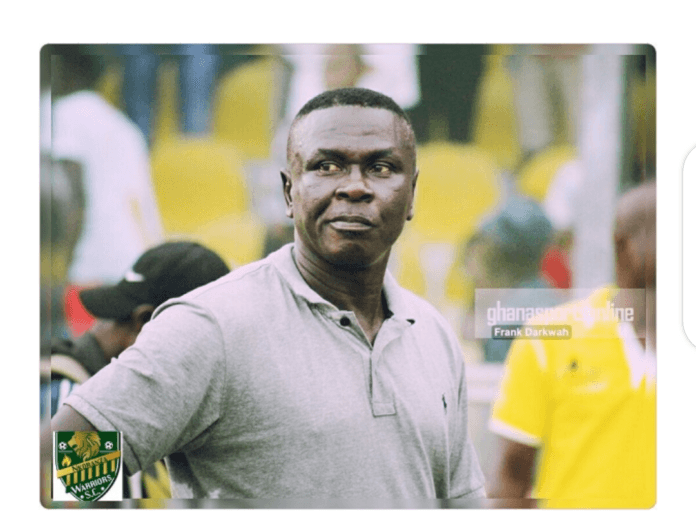 0
0
Read Time:
1 Minute, 6 Second
Rolling back the clock, on the eve of the 2019 African Cup of Nations the then head coach of the Black Stars, Kwesi Appiah stripped off the captaincy from Asamoah Gyan to Dede Ayew.
This caused a lot of brouhaha in the country and perhaps led to the worst performance of the Black Stars since 2008.
Kwesi Appiah has come under serious scrutiny after saying that the Black Stars captaincy should be rotated.
Former Black Stars player Frimpong Manso, who featured in the 1992 African Cup of Nations in Senegal shares his thoughts on the Black Stars captaincy saga.
In an interview with King Eben 'The Boss Player' on Wontumi Radio 101.3, Mayanga stressed on the way forward regarding to the captaincy of the Blackstars of Ghana.
"I don't think captaincy should centre much on seniority, it must be the core mandate of the head coach to decide who has the capacity, capabilities and leadership qualities to captain the national team." If you look at Liverpool, Van Djik came to meet a lot of players but he is the vice captain now."
When asked whether the captaincy should be rotated as Kwesi Appiah thinks, he said " I don't believe rotation should be the best way to go. It must be given to a permanent and competent player."
Ellis Ferdinand is the Founder of Education Ghana Media Network ,a parent Company of EducationGhana.net ,an Online Education News Blog and Education Television, an Online Digital Television Channel. Ellis Ferdinand is a Graduate of Accra College of Education and the University of Cape Coast respectively, where he obtained a Diploma In Basic Education and a Bachelor of Education in Accounting. Awards Ellis Ferdinand won Blogger of the Year at the 2018 National Students' Awards and was also adjudged 14th Best Ghanain Blogger in 2018 among Top 50 Ghanaian Bloggers of 2018. He introduced the Concept of Education Blogging in Ghana in 2014 with his famous blog EducationGhana.net. His Blog won Best Media Promoting Education in 2017, 2018 and 2019 respectively, an Award organized by Neogenics Education Consult. In 2019, He was adjudged the Most Promising West African Blogger of the Year in Nigeria.
Related
Shall the NDC's Supreme Court Petition on Election 2020 overturn the Declaration?